Joekido is a mysterious man who edited heavily in One Piece Wiki since 2006. Despite that he was never included in awards ceremonies but he doesn't care, his job is to edit like a man. One day he discovered this site and said "let's see if I can practice my skills here" and here I am; your favorite chewing toy decided to have fun despite being middle aged.
He likes to kick Hitler, despite that he died in 1945.
Athought he was almost a party pooper were he tried to contact Central Wikia about this site only to get bombs shoved up of his ass and was crucified like Jesus. This happened when he found out that Wikia repealed the "No duplicate wiki" rule and allowed it. His last word was "You little shit". However his dog decided to create more pages for him while her master is haunting the site as a zombie.....ZOMBIE!!!!!
However Joekido has an arch-memsis name Seaterror whom he wanted to kill for many years, however to first person to hold that title was Angel but his grudge on her has disappeared and now it's just Seaterror who turned the Wiki into an "No creativity" zone. He will hunt him and turn him into a zombie!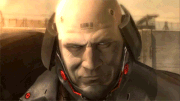 Ad blocker interference detected!
Wikia is a free-to-use site that makes money from advertising. We have a modified experience for viewers using ad blockers

Wikia is not accessible if you've made further modifications. Remove the custom ad blocker rule(s) and the page will load as expected.