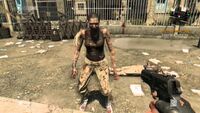 The Aurora Virus Epidemic was a widespread disease that infected the One Piece Wiki Discord server between March and April of 2017. It was known to change normal users into Auroras.
Rumors of Origin
Edit
AuroraofDeath
Edit
Some speculate that the origin of the virus was from the original Aurora himself. The super handsome admin of the One Piece encyclopedia. He forgot to wash his hands one day and shit happened.
Dinosel aka AuroraofLife
Edit
The self proclaimed "Mother of Auroras" and mistress of AoD. She has taken responsibility for the spread of the virus though experts have yet to verify the credibility of the claim.
Unintentional Initiation of a Cult
Edit
Some Auroras have claimed to be loyal cult followers and demons from the book of AoD. AoD is unaware of the cult's existence, but that doesn't stop his loyal followers from doing things in his name.
The Aurora Virus is unable to take host in those who have the blood of the Ikea tribe running through their veins and those with an above average IQ have the ability to develop antibodies to combat the virus after a few weeks.
Ad blocker interference detected!
Wikia is a free-to-use site that makes money from advertising. We have a modified experience for viewers using ad blockers

Wikia is not accessible if you've made further modifications. Remove the custom ad blocker rule(s) and the page will load as expected.